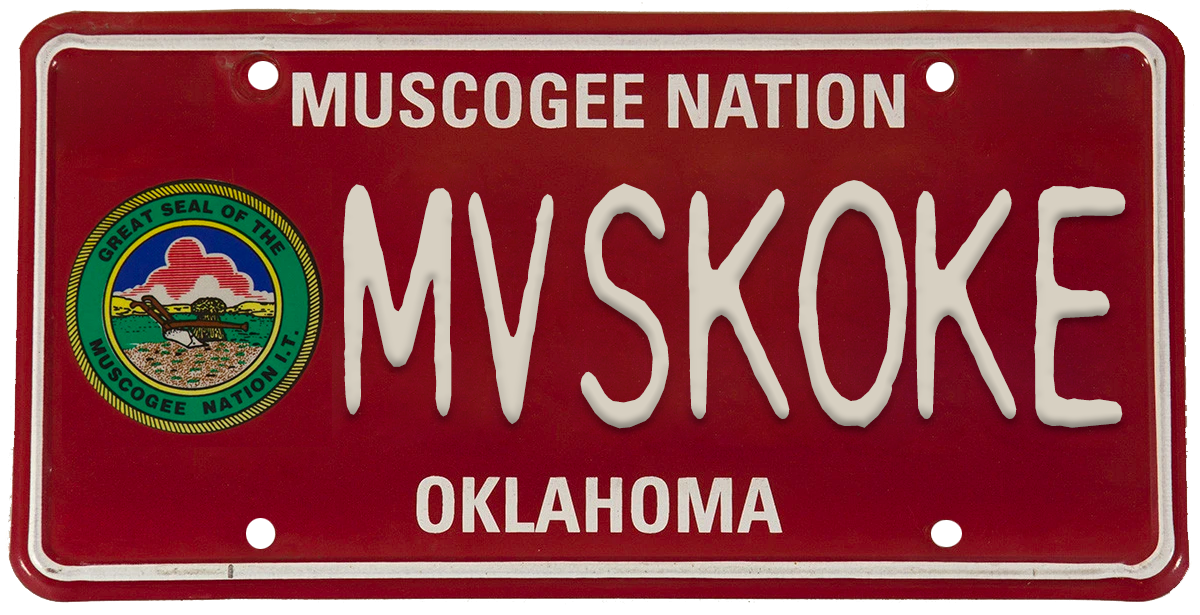 Muscogee (Creek) Nation Personalized Tag
Before we get started, please ensure you have these items:
Driver's license
Filled form with any required signatures
Personalized plates may be placed on personal vehicles in lieu of a regular tag. You are allowed no more than five (5) characters, made up of letters or a combination of letters and numbers. To request a personalized tag, there is a $35 fee. To request a replacement personalized tag, there is a $25 fee. It takes about 6-8 months for tags to come in and orders are placed on the 1st and 15th of the month.